Pagrindinis puslapis

Tecnopol KATALOGAS

Tecnofoam

TECNOFOAM I-2035
TECNOFOAM I-2035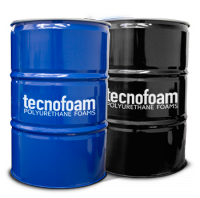 TECNOFOAM I-2035
POLYURETHANE FOAM DENSITY 35 - 40 KG/M³
The product I 2035 is a system composed of two components (polyol and isocyanate) produces polyurethane foam of an applied density from 35 to 40 kg/m³ ,is suitable for injection isolation application as on ducts , tubing, colds stores and rooms. It is free of substances harmful to the ozone layer and gases that promote the greenhouse effect (no contains HFCs, HCFCs, VOCs, etc ...).
USES
It is specifically designed for thermal insulation, industry, farming or agricultural facilities.
Filling industrial pipes and parts for thermal insulation.