Pagrindinis puslapis

Tecnopol KATALOGAS

Tecnofoam

TECNOFOAM G-2008
TECNOFOAM G-2008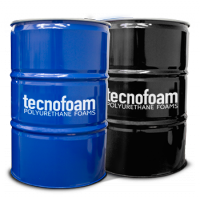 TECNOFOAM G-2008
POLYURETHANE FOAM DENSITY 8 KG/³
The thermal insulation system G-2008 is spray able polyurethane foam system, it has very low density distinguished by an open cell rigid polyurethane. It has been developed for the weatherization and air tightening of residential buildings using conventional spray machinery. It has CE marking on the basis of " declaration of performance" DoP conforms to regulations made UE305 / 2011. The system TECNOFOAM G-2008 has a certificate of VOC emissions regulations. And ATEX certification nº 2038.
USES
It's specifically designed for thermal insulation in residential buildings.
In applications in interior roofs (within the wooden beams) and walls, buildings facades, non workable roofs.