Pagrindinis puslapis

Tecnopol KATALOGAS

Tecnofoam

TECNOFOAM G-2040
TECNOFOAM G-2040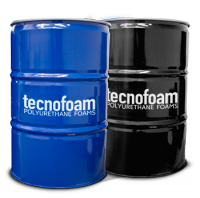 TECNOFOAM G-2040
POLYURETHANE FOAM DENSITY 40 KG/³
It's an effective insulation foam system of density 40 kg/m³, free of substances harmful to the ozone layer, is suitable for use in passable roofing insulation. NOT contain HFCs, HCFCs, VOCs.
USES
It's specifically designed for thermal insulation in construction, industry, farming or agricultural facilities.
In applications where flat roofs, interior floors and installations with floor heating system, all this with high compression needs on the surface.