Pagrindinis puslapis

Tecnopol KATALOGAS

Tecnofoam

TECNOFOAM G-2060
TECNOFOAM G-2060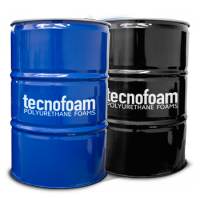 TECNOFOAM G-2060
POLYURETHANE FOAM DENSITY 60 KG/³
TECNOFOAM G-2060 polyurethane system for thermal insulation, is specifically formulated to apply foam with
applied density around (±52~62 kg/m³). Its application has to be done by the specific spray equipment.

Technical Data sheet of TECNOFOAM G-2060 (.pdf)
USES
The polyurethane foam system TECNOFOAM G-2060 can be used in these situations:
It's specifically designed for thermal insulation in construction, industrial, farming or agricultural facilities.
In applications where flat roofs, interior floors and installations with floor heating system, all those with high compression needs on the surface.(including vehicular traffic)
It is specially designed to be coated with TECNOCOAT P-2049, without the appearance of bubbles, "pinholes" or other pathologies.