PIGMENTS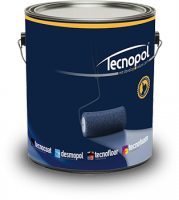 PIGMENTS
SPECIAL INK FOR TECNOTOP ALIPHATIC RESINS
PIGMENTS is mastic pigment designed for pigmentation-coloration of translucent aliphatic topcoat TECNOTOP
2C and TECNOTOP 2CP.
USES
Add at the TECNOTOP's component B and mix by shaking mechanically (low speed), for the time necessary to achieve a homogeneously colored mixture.
Use this mixing ratio: 10 ~ 15%, over the total weight of TECNOTOP.
For cleaning works, you can us our DESMOPOL
SOLVENT.
It comes in RAL colorings.